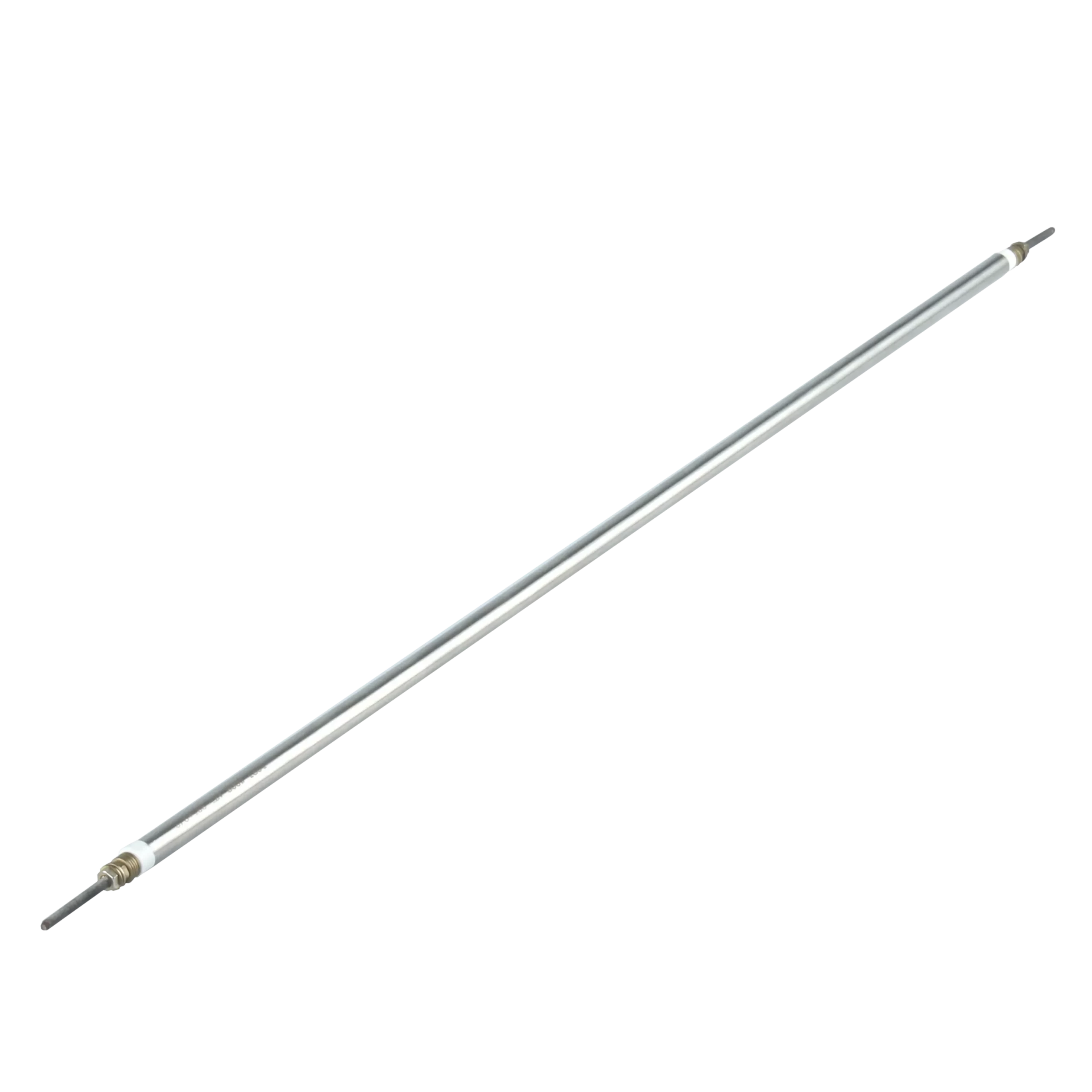 Straight And Formed Tubular Heaters
Industrial tubular heaters are highly adaptable to most applications where electrical heating is required. They can be used in their straight form or bent into various shapes. Tubular heaters can be used in free air, clamped to a surface, placed inside a groove or cast into metal. These versatile heating elements are available in Steel, Copper, Stainless Steel, or Incoloy outside sheath and can be utilized in application temperatures of up to 1400º F.
Specifications –
Options:
Sheath Material
Copper, Steel, 304 Stainless steel, INCOLOY, Titanium
Other alloys as per application selection
Watt Density
Up To 120 W/in2 Or 47 W/cm2
Sheath Length
Up To 10mtr
Diameter
6mm, 8mm, 11mm, 12.5, 13.7mm, 14.5mm, 16mm and 18mm
Element clamp
Customized
Mounting brackets
Customized
Termination Option
Single-ended and Double-ended design
End Seal Options
Teflon, Silicon Rubber, Epoxy, and Cement.
Built-in resistance to shock, vibration, corrosion, and temperature extremes
Can be used straight or bent into various shapes to fit an application
Can be used in free air, clamped to a surface or in a groove, or cast into metal
Can be used in application temperatures up to 1400°F
Long service life
FORMING MACHINES
HEATING MOLDS & PLATENS
IMMERSION INTO LIQUIDS
RADIANT & CONVECTION HEATING
EMBEDDED OR CAST INTO METAL