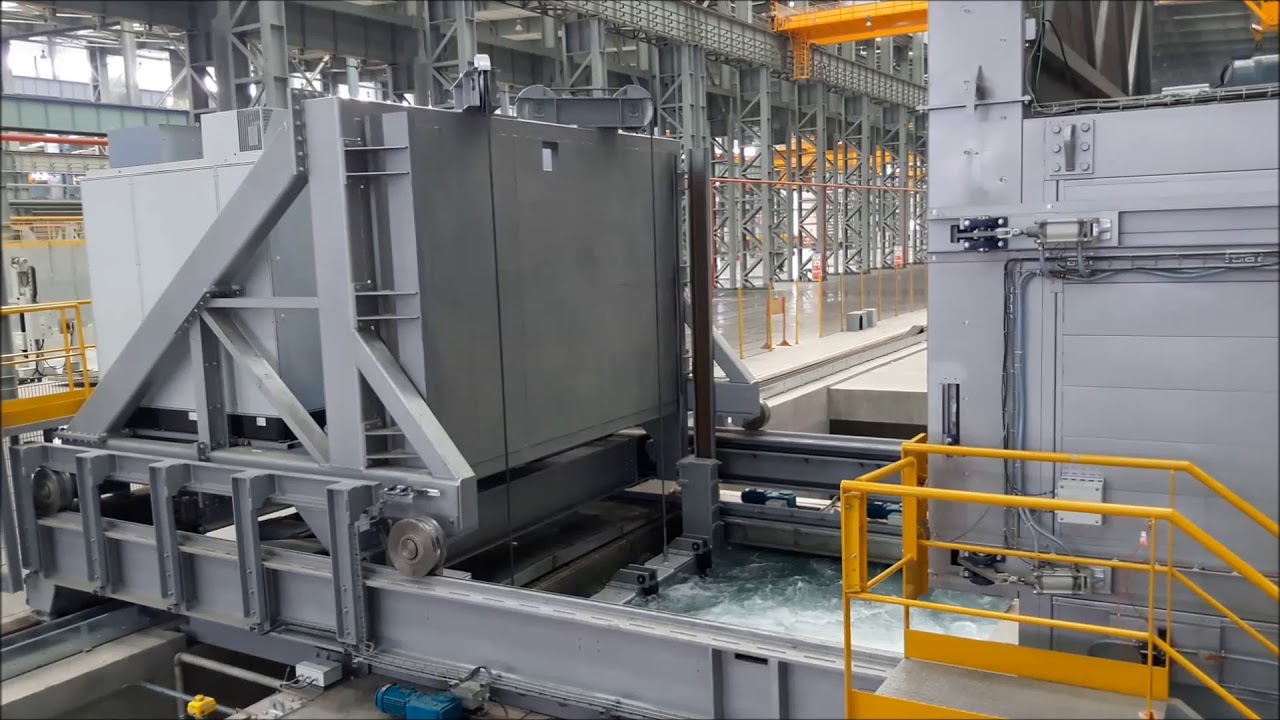 Quenching Furnace
HMI has a team of experts to execute major types of Quenching Furnaces. Some of its design and engineering features are summarized as follows –
Heating System can be electrically heated through radiant tube heaters or Gas Fired through high efficiency recuperative burner system.
Available in a variety of batch sizes and capacities to suit optimum production requirements.
Fabricated out of heavy-duty structural steel plates, reinforced and welded.
Hydro-pneumatically operated quench elevator and Inner Door with specially designed guide tubes provide smooth jerk-free movement and trouble-free operation.
Standard version is provided with atmosphere or forced cooling feature and suitable for operating temperatures up to 10000C.
Gas used for heating and process can be LPG/Propane/Natural Gas as per site conditions.
Quenching Options available as – Direct quenching, With intermediate cooling, and with charge cooling under protective gas.
Oil Cooling possible by Air or Water.
Can also be equipped with Ferritic-nitrocarburizing capabilities, so that it is possible to first do basic hardening in the conventional way followed by nitro-carburizing in the same furnace on the same batch
Option available with oil or salt quenching.
Extremely Safe and simple in operation as well as easy to maintain.
Fully automatic operation through latest control systems, PLC and HMI with provision of recipe management and execution as well as operational control.
The horizontal chamber furnaces are used for various treatments such as case hardening and carburizing, neutral hardening, carbonitriding, normalizing, annealing, ferritic nitro carburizing, re-carburizing, annealing and stress relieving, with quenching in oil, in a protective atmosphere, in polymer, and in salt.
The types of products which can be processed is quite large being Drive and Axle Components, Gears, Shafts, Fasteners, Bearing Components, Tools, Castings, Forgings, Agricultural machinery components, Construction Machinery components, Fine Blank Components and Precision Machined Components.