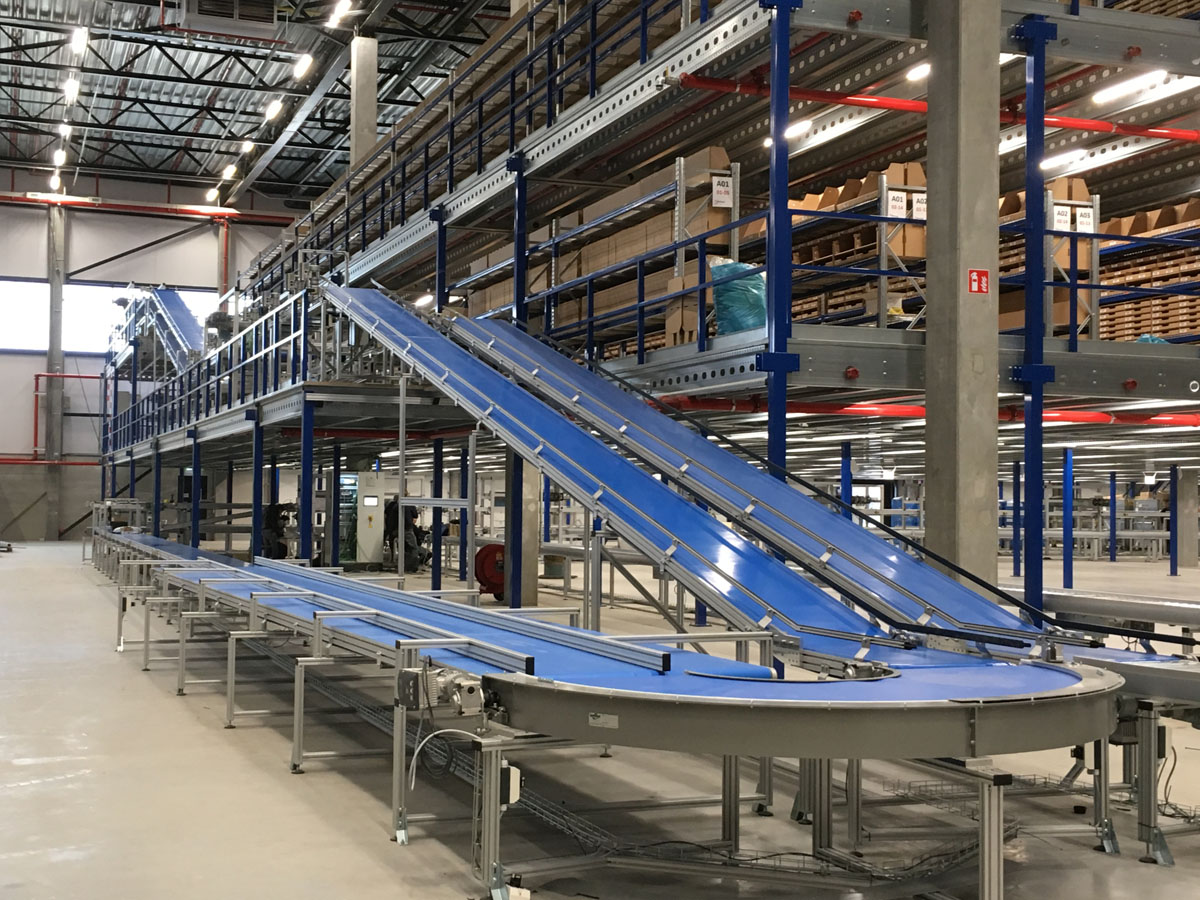 Belt Conveyor
The belts conveyor is one of the best options for bulk materials handling equipment. It can continuously transport materials from one place to another place.
Belt conveyor consists of conveyor belt, pulley, idlers, frame, tension devices, driving unit, protection switches, and other components, etc.
Belt conveyor is widely used in mining, metallurgy, port, cement, grain, chemical, and other industries.
Our domain expertise allows us to manufacture and supply a wide range of Material Handling Conveyors, which are manufactured in line with international quality standards.
These are available in gravity and powered type in inclined and horizontal positions.
Further, we also offer these conveyors in mild and stainless steel and plastic form suitable for heavy and light applications.
Optimum Performance
Increased Safety
Optional self-aligning idlers can effectively prevent belt deviation.
Skirts fitted at the feeding point fully sealed hood at the head section, improve the working environment.
Stable operation, no relative movement between the material and the conveyor belt, to prevent materials spillage and damage.
All kinds of protection switches give early warning of possible accidents.
Lower Maintenance Cost
Guaranteed Quality
Automatic control, reduce maintenance personnel, save labor costs.
Interchangeable standardized spare parts to reduce purchase costs.
Over 30 years of professional manufacturing experience and more than thousands of successful projects for end-users at home and abroad.
Rapid replacement of spare parts, significantly reducing costly downtime.
Scientific design, advanced processing equipment, experienced technicians and skilled workers, complete quality inspection system to ensure the quality of the products.
| | |
| --- | --- |
| Belt Width | Up to 2.4m |
| Belt Length | 3,000m + |
| Capacity | > 8,000 m³/h |
| Belt speed | Up to 6.0m/s |
| Max Incline | Maximum 25º |
| Drive Type | Motorized pulley | Geared motor unit | Motor +fluid coupling + gearbox |
| Belt Options | Antistatic| Fire resistant | Oil resistant | Hard-wearing | corrosion resistant |
| Tension Unit | Below 100m – screw-type tail tension unit | Above 100m – gravity tension unit or car type tension unit |
| Protection Switches | Speed switch | Belt Sway Switches | Pull-cord switch | Blockage sensor |
| Construction Materials | Conveyor case and internals – stainless or coated mild steel | Conveyor support structure – galvanized mild steel |
| Conveyed Materials | Wet or dry bulky materials in the form of crumbs, grains, pellets, shreds, dust, powder, flake, or crushed products of bio-matter, sludge, and aggregate. |
Packaging industry
Light industry
Heavy engineering industry
SELECTION INSTRUCTIONS
1.Material to be conveyed:______
2.Handling capacity: ______ t/h
3.Bulk Density:______ t/m3
4. Center distance between the head and tail pulley:______ m
5. Max. granule size of the feeding material:______ mm
6. Max. Granule's percentage in whole material:______ %
7. What equipment is used to feed the material into the belt conveyor:______
8. What equipment is used to discharge the material from the belt conveyor:______
9.Working power supply: ______ V ______ HZ
10. Does the belt conveyor work alone or with other equipment to form a system? If forming a system, do you have a preliminary design or hand-drawn sketch? please send it to our engineer for reference.