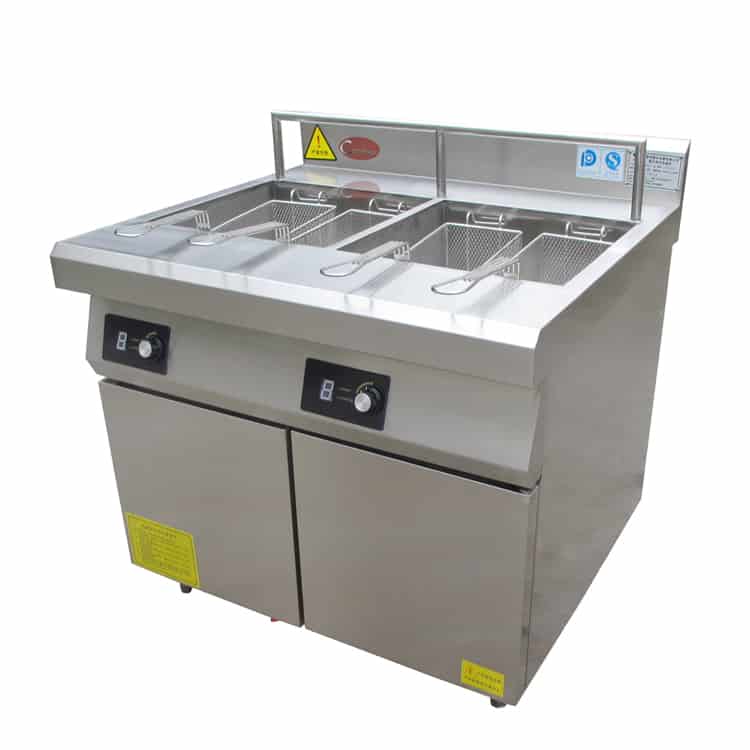 Commercial deep fryer
This commercial deep fryer machine is perfect for commercial use, such as in restaurant kitchens or hotel kitchens. A drain makes emptying and cleaning it very easy, while a large 80-liter tank is spacious enough for large orders. This induction deep fryer holds its temperature well and has a timer for increased ease of use. With the induction technology, It's designed to be the most profitable piece of equipment in your kitchen, day in and day out.
Thanks to the high energy conversion (energy efficiency 90- 95%), this industrial commercial deep fryer machine will cook food faster than the traditional fryers. Induction cooking is a new thing different from the old methods. It has many advantages, such as being safer (no flame, and no gas leaks), easy to clean (304# stainless steel body). And the two most important things are providing healthier food to your customers and saving your money in the long run. More big deep fryers sale.
With 304# stainless steel body
Energy efficiency: 90% -95%
Real-time power level display
Real-time temperature display
Faucet drain, easy to clean power supply:10kw×2(12kw×2)
Controller: Sensor switch
Power level: 8 power level
Product size
1000×800×(800+300) mm
Packing size
1100×900×1250mm
Tank size
400×400×250mm ×2Net capacity 40L×2