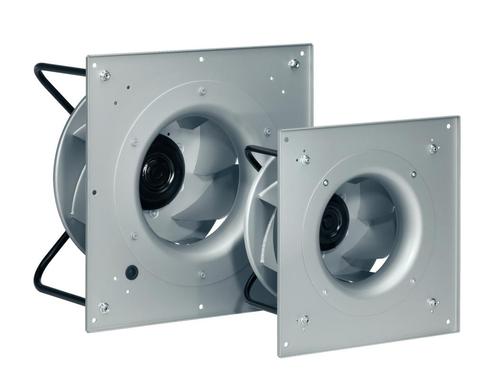 Plug Type Fan
Plug type fan are the centrifugal blower industrial blower which generally don't have any casing, it is known as open type fan. It is majorly used for hot air circulation, autoclave vessels, conveyorized annealing furnace or in the duct collector where they are fitted directly on the body.
This fan is generally designed in accordance to data like operating temperature, circulation required, airflow required, pressure inside the fan chamber and operating density of the fan at inlet.
Application
The versatility of the CPG plug fan allows them to be used for air circulation in a variety of commercial and industrial applications including air curtains, air heaters, ceiling, wall and floor panel plenums, degreasers, dryers, dust collectors' evaporators, freezers, kilns, ovens, packaged air handlers, parts washers, penthouses, smoke houses, space heaters, spray booths and other high temperature applications.
Sizes (Impeller diameters)
12.4 to 49.21 inches (315 mm to 1,250 mm)
Performance
Airflow to 76,000 CFM (129,100 m3/hour)
Static pressure to 12 inches wg. (2,980 Pa)